––– new –––


May 2018

ENIA Gallery Athens
Solo show, more infos soon!

07. Dec - 22. Dec 2017
Eröffnung, 7. Dezember 2017, ab 18 Uhr
Binz 39, Zürich
unexpected treasures
Tonjaschja Adler, Gabriela Brühwiler, Eva Bertschinger, Kurt Caviezel, Teresa Chen, Gianin Conrad, Regula Dettwiler, Dagmar Heinrich, Benjamin Egger, Susanne Hofer, Esther Kempf, Pascal Lampert, Mickry 3, Andrea Muheim, Georgette Maag, Andreas Marti, Pat Noser, Paul Sieber, Esther Schena, Martin Senn, Tatsuto Suzuki, Sandro Streudler, Eri Székely, Ana Strika, Sebastian Sieber, Verena Vanoli, Nina Weber

BINZ39 Stiftung, Sihlquai 133, 8005 Zürich
www.binz39.ch

1. Dezember 2017 bis 28. Januar 2018
Kunstraum Baden
Safransalz und Maggikraut
Urs Aeschbach, Esther Amrein, Luigi Archetti, Annemarie Auer, Myrien Barth, Marius Brühlmeier, Peter Brunner-Brugg,
Beat Buri, Esther Ernst, Nelly Frei, Federica Gärtner, Christian Greutmann, Guido Gläser, Mireille Gros, Marianne Halter,
Mira Hartmann, Roman Hofer, Mario Marchisella, Andreas Marti, Pat Noser, Tobias Nussbaumer, Susana Perrottet,
pixelpunx, Tyrone Richards, Roman Sonderegger, Paul Takács, Sabine Trüb, Cäcilia Wameling, Rolf Winnewisser,
Marianne Wüest, Beat Zoderer
kuratiert von Rolf Bismarck und Claudia Spinelli

Mi bis Fr 14-17 Uhr, Sa & So 12-17 Uhr, Feiertage gemäss Wochentag (Heiligabend und Sylvester 12-17 Uhr)
https://kunstraum.baden.ch

November 3 - 5, 2017
THE OTHERS Art Fair Torino
Site specific installation and objects by
Chloë Cheuk / Andreas Marti
Winner of the first Intrauma Art Prize at THE OTHERS Fair Torino!
Lungo Dora Firenze, 87, 10153 Torino
http://www.theothersfair.com



September 28 - October 1, 2017
Andreas Marti at SWAB Seed Barcelona
As one of 6 independent art spaces, DIENSTGEBÄUDE is invited to participate at Swab Seed. Swab Seed is Swab Art
Fair Barcelona's off-platform for contemporary, experimental and alternative proposals.

SWAB Art Fair Barcelona
PAVELLÓN ITALIANO, Feria Barcelona

www.swab.es

September 21 - October 1, 2017
Opening Wednesday October 20, 6 - 9pm
Das Hochbauamt und die Fachstelle Kultur Kanton Zürich präsentieren:
Ein Augenschein von 1944 - 2017
(selected art works from the collection of Kanton Zürich)
Museum Haus Konstruitiv Zürich
www.hauskonstruktiv.ch

August 1- September 23, 2017

Pearl / Gem / Spam
Brigham Baker, Jonas Etter, Tina Greg, Esther Kempf, Andreas Marti, Dominic Michel

Performance by Esther Kempf at 5pm, July 28 (only if the sun is shining!)
Ongoing at PS3: Chloë Cheuk

During August and September we will present selected works out of DIENSTGEBÄUDE studios.

LAST DAY & BAR Friday, September 22, 6 - 9pm

June 14 - 17, 2017
Opening June 14, 4pm - open end
LIMBUS
Esther Eppstein / message salon / Perla-Mode (Zürich)
Daniela Baldelli & Markus Lichti / RINOMINA (Paris)
Karin Borer / Daniel Kurth / Schwarzwaldallee (Basel)
Yanik Soland / BIKINI (Basel)
Peter Fritzenwallner / White Dwarf Projects (Wien)
Martin Chramosta / LIMBUS
Katharina Höglinger / Weneverlearn (Wien)
Myles Starr / SORT (Wien)
Paulina Semkovicz (Wien)
Livio Baumgartner / DIE DIELE (Zürich)
Andreas Marti / DIENSTGEBÄUDE (Zürich)
Raum 103
Atelierhaus Klingental, Basel

May 20 - 25, 2017
Opening Saturday May 20, 3 - 10pm
Chloë Cheuk
Andreas Marti
Platforms Project, Independent Art Fair Athens
curated by Artemis Potaminou
Cultural Center
Charilaou Trikoupi 121
Athens 11473, Greece

May 6 - June 18, 2017
Opening Saturday May 6, 4 - 7pm
Jeunes Pousses
Philippe Barde, Cedric Bregnard, Claude Cortinovis, Virginie Delannoy, Simon Deppierraz, Charlotte Guinot-Bacot, Luzia Hürzeler, Tami Ichino, François Jeannin, Tarik Hayward, Vincent Kohler, Thomas Maisonnasse, Andreas Marti, Gianluigi Maria Masucci, Isabelle Monnier, Gianni Motti, Nicolas Muller, Virginie Otth, Ursula Palla, Sandrine Pelletier, Valentina Pini, Sandra Pointet, Jean Scheurer, Julia Sørensen, Grégory Sugnaux, Peter Wüthrich, Orianne Zanone
CACY Yverdon, Jardins du Château de Vullierens

jardindesiris.ch
www.centre-art-yverdon.ch

January 28 - February 10, 2017
Opening: Friday January 27, 6pm
Andreas Marti
Ron Temperli
On.Off, Winterthur
Performance "The Proof of the Pudding is in the Eating, #3" during the opening
On.Off
Lagerplatz 21
8400 Winterhtur

February 8 - 12, 2017

Invited by Rotterdam Contemporary Art Fair for a promotion booth, DIENSTGEBÄUDE isdelighted to present a solo show
and a participation at the main exhibition:

Andreas Marti
at Booth 09

Chloe Cheuk / Wing Nam Cheuk, Esther Mathis
at main exhibition "Art With a View", World Trade Center Rotterdam
Rotterdam Contemporary Art Fair
World Trade Center Rotterdam
Beursplein 37, Rotterdam

www.rcartfair.com

18. November 2016 - 28. Januar 2017
Opening Thursday November 17, 6.30pm

Towards Tomorrow
Andreas Marti
Esther Mathis
curated by Cornelia Ackermann and Jeannette Polin
Artist Talk: Thursday January 12, 7pm
Trudelhaus, Baden
www.trudelhaus-baden.ch
Im Wandumdrehen zum Nullpunkt
o.T Raum für aktuelle Kunst, Luzern
Gruppenausstellung mit o.T. und Alpineum Produzentengaleri:
ALMA, Ian Anüll, Thomas Behling, Roland Pirk Bucher, Marc Elsener, Dieter und Karin Fromherz, René Gisler,
Gabi Fuhrimann /Christian Herter, Haus am Gern, Anna Kolodziejska, lutz & guggisberg, Andreas Marti, Benedikt Notter,
Corinne Odermatt, Thaïs Odermatt / Carlos Isabel, Sabina Oehninger, Rebecca­Rebekka, Claude Sandoz, Theo Schärer,
Jean-Frédéric Schnyder, Markus Schwander, Cecile Weibel, Johannes Willi

November 26, 2016 - February 4, 2017
Opening Saturday November 26, 7pm
Catch of the Year 2016
100 artists / 100 works

DIENSTGEBÄUDE Art Space
Töpferstrasse 26
8045 Zürich
www.dienstgebaeude.ch




––– new work –––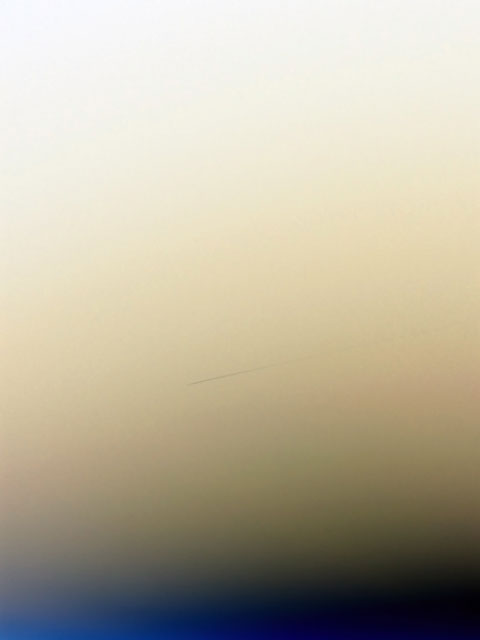 Towards Tomorrow
2016, Ausschnitt aus dreiteiliger Serie, C-Print

2015
Globe, found object
Corner College, Zurich
Cold. War. Hot. Stars.The Iron(y) of the Intellect, curated by Dimitrina Sevova